Folk School Directories and Samples
For a complete listing of all Folk Schools in each Scandinavian Country, please follow the links below.
Folk School Association Websites:
Sweden Folk School Association Website:
Norwegian Folk School Association Website:
Danish Folk School Association Website:
Finnish Folk School Association Website:
Here is a sampling of Folk School locations and their descriptions: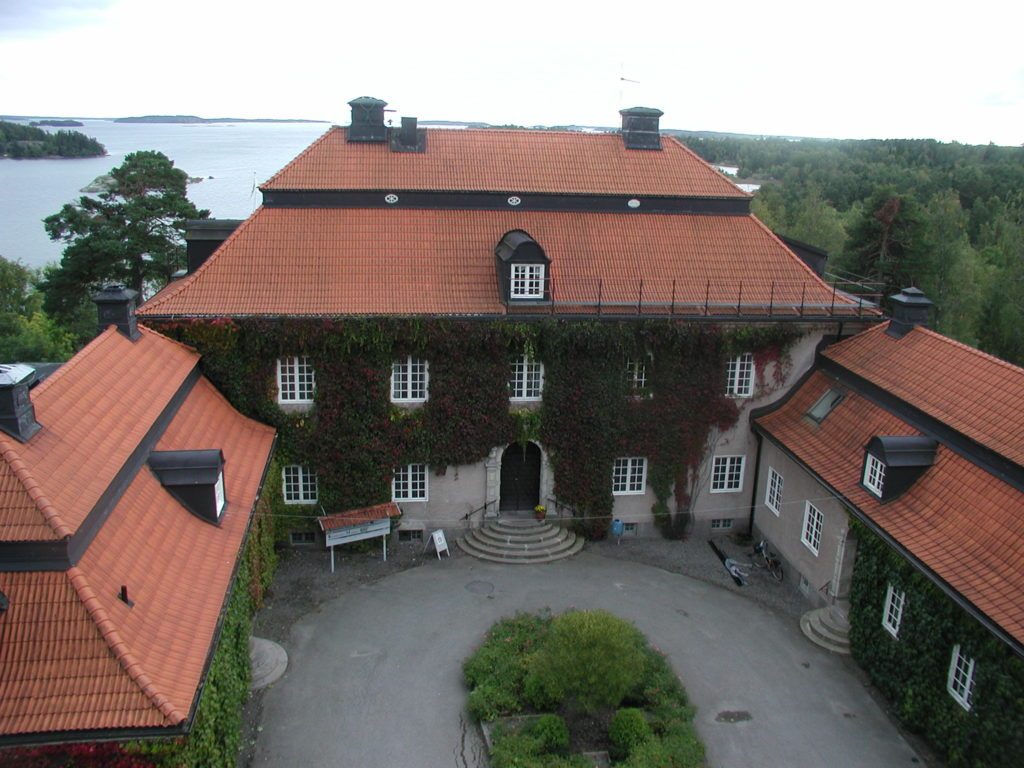 Stensund Folkhögskola is beautifully situated in a Swedish Manor House on its own private beach overlooking the Baltic archipelago. The school lies four miles from Trosa, a small fishing village on the eastern coast of Sweden, 60 miles south of Stockholm. Stensund provides a comfortable base for relaxing and learning and offers an array of outdoor activities. The spectacular setting provides opportunities for walking in the large forests, swimming in the Baltic Sea, exploring the coast by bicycle or paddling a canoe. There is also a gym, and several saunas, including one right on the beach.

The International People's College (IPC) is a Danish Folkehøjskole founded in 1921, which offers liberal education to adults. Inter-disciplinary and creative subjects are taught by an international faculty to students from all parts of the world residing at the College. IPC was founded after the First World War as an instrument for the non-violent promotion of social and economic justice through cross-cultural dialogue and cooperation. Since that time, more than 50,000 students have participated in its work and in 1988 the College was designated a 'Peace Messenger' by the United Nations. IPC is thus a forum where students can develop awareness of the part played by personal responsibility and affirmative action in creating an environment for effective change.

Wendelsberg Folk School is located in Mölnlycke, a suburb outside of Göteborg, the second largest city in Sweden. The college lies on a small hill at one end of the village in a large park with lovely walking paths along ponds and small lakes. The main building used to be a private residence built in the late 19 th century. Participants will be lodged in double occupancy rooms in a two-story building with an elevator. Each room has a private bathroom. Meals are served in the beautiful old dining room, which dates back to 1883.

Tollare Folk School on the island of Varmdön. Stockholm is easily accessible by bus (7 miles). Tollare has a beautifully restored 16th-century manor house in a traditional Swedish style, and is gloriously situated in a park right at the Baltic Sea. Participants will be able to stroll around and rest in these quiet and serene surroundings. Accommodations at Tollare are in comfortable double occupancy rooms with private bathrooms.

Paasikivi Opisto, a college-style boarding school and conference center, is housed on an old estate on the island of Kakskerta, 10 miles from Turku, with facilities for both studying and recreation including tennis, golf, and saunas. Accommodations are in double occupancy rooms with private bathrooms. Finland's oldest city Turku dates from the late 12th century, and is known as the cradle of Finnish culture; it served as the national capital until 1812. Turku today is a busy port with an international flavor.

Fana Folk School is situated on the western coast of Norway, fifteen miles south of Bergen, in peaceful surroundings by the sea on the Fana Fjord. There are several buildings, which comprise the college, one of which is a restored manor house built in the early 18th century. The Norwegian Arboretum at Milde is the college's neighbor, and displays a variety of foreign trees and shrubs. The area is very attractive with a landscape of hills, rocky gorges, a small lake and a shoreline of several miles length.